By Samuel Axon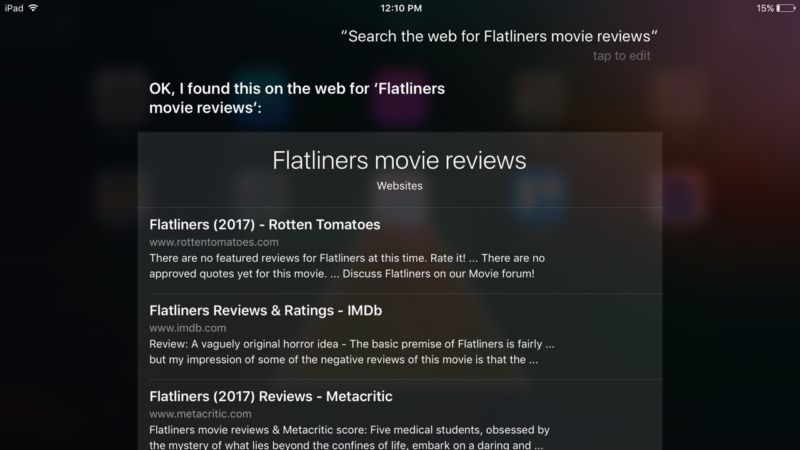 As of today, searching the Web with Siri or Spotlight on iOS and macOS devices will show you results from Google, not Microsoft's Bing search engine. This ends a Bing integration that was introduced in iOS 7 back in 2013.
Google was already the default search engine in Safari in both iOS and macOS, and Apple is positioning this as a move for consistency, though there may be other reasons that have not been disclosed. In a statement released to TechCrunch, Apple said:
"Switching to Google as the Web search provider for Siri, Search within iOS, and Spotlight on Mac will allow these services to have a consistent Web search experience with the default in Safari," reads an Apple statement sent this morning. "We have strong relationships with Google and Microsoft and remain committed to delivering the best user experience possible."
;
Bing isn't completely gone, though; Siri will still use Web image results from Bing. Also, you can still ask Siri to "search Bing for Flatliners movie reviews," for example, and you'll get Bing results. However, they will now open in the Safari app instead of inside the Siri interface. Video results will come from YouTube.
Read 2 remaining paragraphs | Comments
Source:: Ars Technica Gadgets
Follow Tim on Twitter
@tl1000rzx2
Or check out my other Tablet Site:
THE Tablet Test Server
Or you could get your own
free WordPress site for free right now, here.
Shop Our Sponsor



Shop Our Sponsor



HP Laptops at Super Low Prices!