By Peter Bright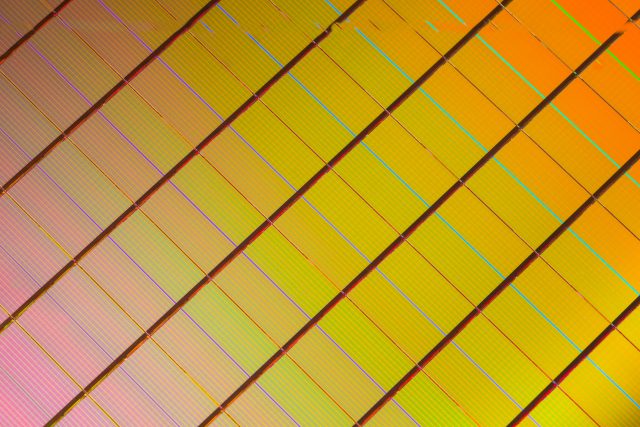 Intel announced today the first Optane-branded product using its new 3D XPoint memory: the catchily named Intel Optane SSD DC P4800X. It's a 375GB SSD on a PCIe card. Initial limited availability starts today, albeit with no price attached, with broad availability in the second half of the year. In the second quarter, a 750GB PCIe model, and a 375GB model in the U.2 form factor will be released, and in the second half of the year, a 1.5TB PCIe card, and 750GB and 1.5TB U.2 stick, are planned.
3D XPoint is a new kind of persistent solid state memory devised by Intel and Micron. Details on how the memory actually works remain scarce—it's generally believed to use some kind of change in resistance to record data—but its performance characteristics and technical capabilities make it appealing for a wide range of applications.
When it was first announced in 2015, Intel claimed it would be 1,000 times faster than NAND flash, 10 times denser than DRAM, and 1,000 times better endurance than NAND, though without saying "faster at what" or "what kind of NAND" or anything like that. With the shipping product, these comparisons are now clearer, as one of Intel's slides make clear: 3D XPoint has about one thousandth the latency of NAND flash (or about ten times the latency of DRAM), and tens times the density of DRAM.
Read 11 remaining paragraphs | Comments
Source:: Ars Tecnica
Anyone care to hazard a guess as to how long before we see one of these in a tablet?
Tim
Follow Tim on Twitter
@tl1000rzx2
Or check out my other Tablet Site:
THE Tablet Test Server
Or perhaps you need
web hosting for a mere $5.95/month?.
HP Laptops at Super Low Prices!