By Ron Amadeo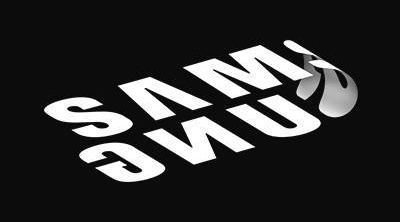 After years of rumors, it looks like Samsung is finally going to show the world its first smartphone with a foldable display. Over the weekend, Samsung Mobile changed its Facebook profile picture to the above picture which shows the Samsung logo folded over itself.
Despite a folding phone from Samsung being rumored every year since 2013—including a Samsung-produced concept video in 2014— it seems like foldable phones are finally ready to become a reality. Earlier this month, a company called "Royole" announced the FlexPai smartphone for $1,300, which it called "the world's first commercial foldable smartphone with a flexible display." It looks like a real clunker, but these first-generation devices are usually the first step toward a viable screen device.
The promise of a foldable display is compelling. You fold the phone up when it's in your pocket or purse for a compact device, and then when it's time to do some real work, you can open the phone for a much bigger display. Phones with the display on the outside could have something like a traditional smartphone form factor when closed, which could open up into a tablet-like form factor. The biggest problem with bringing these devices to market usually revolves around the screen durability. Folding an OLED display puts it under stress and will eventually damage it. The Royole can supposedly withstand 200,000 folds without damage, but even that's with a design that doesn't fold fully closed. Royole is cheating a bit by giving the display a very wide hinge to bend around, which puts the display under less stress.
Read 2 remaining paragraphs | Comments
Source:: Ars Technica Gadgets
Follow Tim on Twitter
@tl1000rzx2
Or check out my other Tablet Site:
THE Tablet Test Server
Or perhaps you need
web hosting for a mere $5.95/month?.
HP Laptops at Super Low Prices!