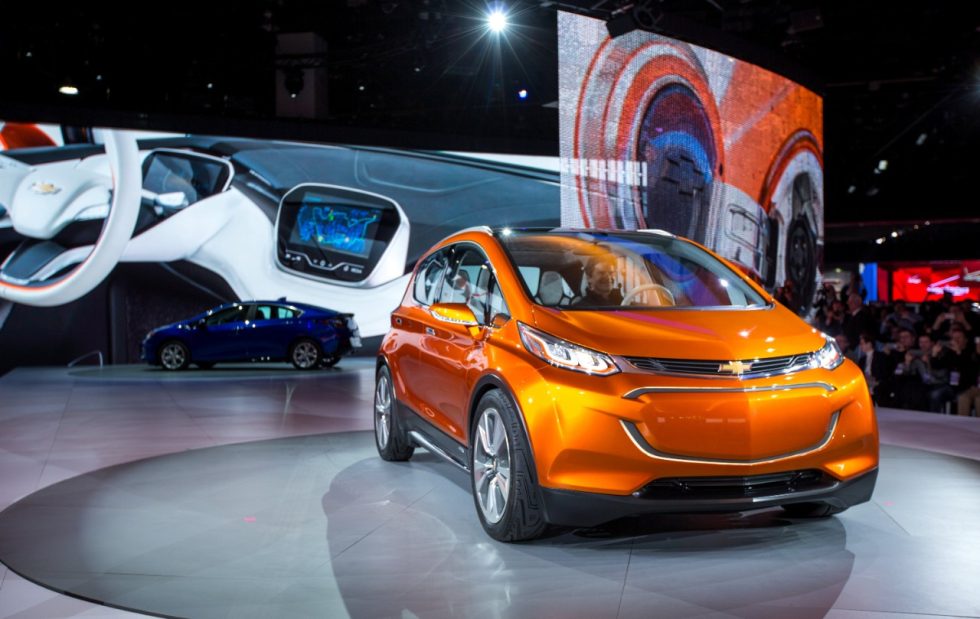 Chevrolet announced yesterday at the Chicago Auto Show that the company has greenlit the production of the Bolt, its new electric vehicle (EV). The car was first shown to the world at last month's North American International Auto Show in Detroit, MI as a concept, but according to Alan Batey, president of GM North America, the response from the public has convinced the company to build the car.
Although details are still scarce, the Bolt will sell for around $30,000, and GM promises a range of 200 miles on a charge. The car will be built at GM's Orion Assembly, located near Detroit. Boosting the car's green credentials are the fact that the plant is powered by gas from two nearby landfills and a 350 kW solar array.
GM
The Bolt looks like a cross between the Volt and BMW's i3.
3 more images in gallery
The Bolt will be a direct rival to Tesla's future affordable EV, the Model 3, and it may indeed beat the as-yet unseen Tesla to market. It's a relatively conventional looking car, less outrageously styled than BMW's clever (but expensive and range-limited) i3, but with an equally interesting interior—assuming that the production car hews closely to the concept GM is showing off. Bolts should start appearing in showrooms in 2017. Here's hoping they drive well.
Read on Ars Technica | Comments
Via:: Ars Tecnica
Follow Tim on Twitter
@tl1000rzx2
Or check out my other Tablet Site:
THE Tablet Test Server
Or perhaps you need
web hosting for a mere $5.95/month?.
HP Laptops at Super Low Prices!