By Ron Amadeo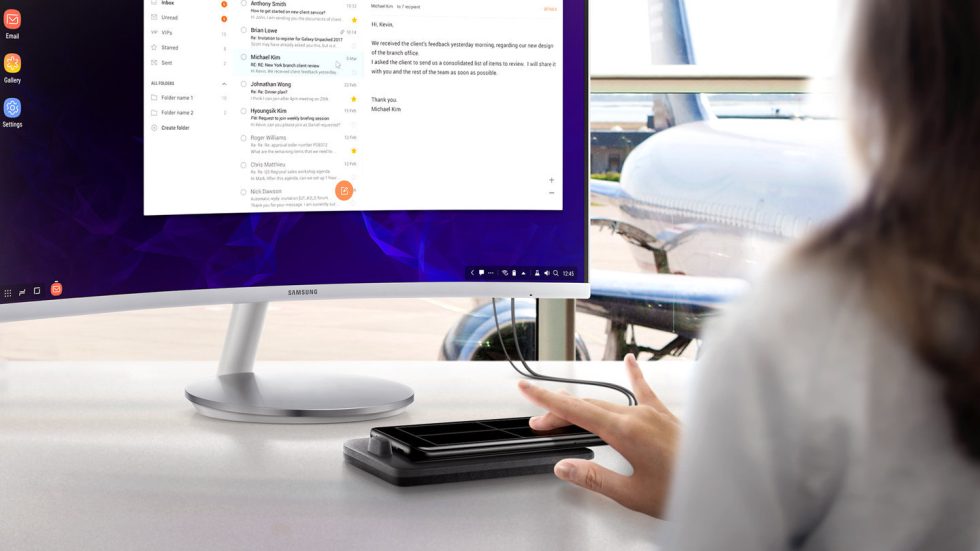 Hot off the launch of the Galaxy S9 last month, Samsung is about to release one of the device's main accessories, the Samsung Dex Pad. Plug your flagship Samsung smartphone into this little dock, then plug in a monitor, mouse, and keyboard, and you'll have a full-blown desktop OS interface powered just by your phone. Preorders are open today on Samsung.com, and the device ships May 13. Starting today, Samsung is also offering a free Dex Pad to anyone who buys a Galaxy S9 or S9+ from Samsung.com.
Samsung Dex runs the Android OS you know and love but reworked into a desktop form factor with a windowed multitasking interface. The Dex Pad requires a USB-C equipped Samsung device (so a Galaxy S8, Note 8, or S9) with Android 8.0. The dock has two USB A ports (typically for a mouse and keyboard), HDMI for the monitor, and USB-C for power. Running a desktop interface can be tough on a phone's processor, so the Dex Pad also has a fan to help everything run a bit cooler and faster.
Read 2 remaining paragraphs | Comments
Source:: Ars Technica Gadgets
Follow Tim on Twitter
@tl1000rzx2
Or check out my other Tablet Site:
THE Tablet Test Server
Or perhaps you need
web hosting for a mere $5.95/month?.
HP Laptops at Super Low Prices!