By Ron Amadeo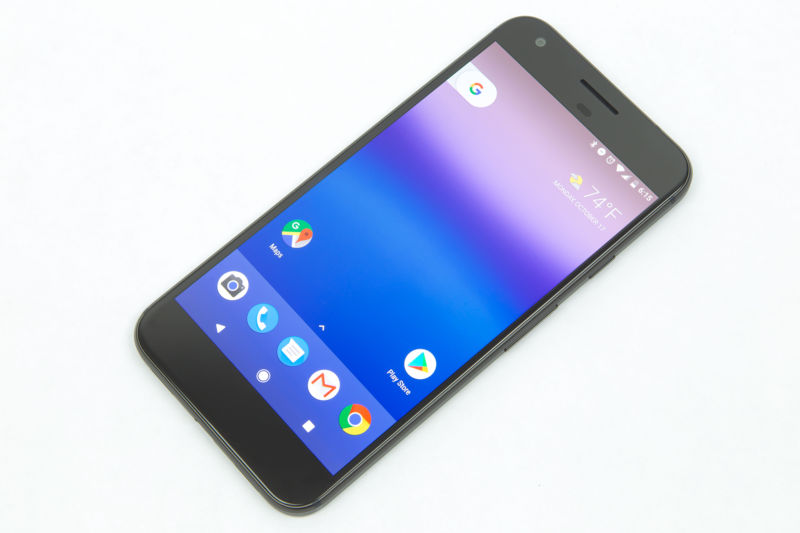 The Google Pixel, Google's first totally self-branded phone, launched about eight months ago. Google declared itself a smartphone OEM and jumped into the world of manufacturing, but while the company's software and optimizations have made the phone a critical success, how have the sales numbers been?
Unlike just about every hardware manufacturer on Earth, Google doesn't share official sales numbers for the Pixel phones, choosing to bundle the income under Alphabet's "Other Revenues" during earnings reports. We do have one very solid signal for Pixel sales, though: the Play Store, which shows install numbers for apps. If there was an app that was exclusive and install-by-default on the Pixel phones, like say, the Pixel Launcher, the install number would basically be the number of sold activated phones.
This calculation is complicated by the fact that Google Play doesn't show exact install numbers; it shows installs in "tiers" like "100,000-500,000." So most of the time, we won't have an exact Pixel sales number—except when the Pixel Launcher crosses from one download tier to another. So guess what just happened? The Pixel Launcher just crossed into the "1,000,000-5,000,000" install tier (you can see some third-party tracking sites, like AppBrain, still have it listed at 500,000). So for this one moment in history, eight months after launch, we can say Google finally sold a million Pixel phones.
Read 2 remaining paragraphs | Comments
Source:: Ars Technica Gadgets
Follow Tim on Twitter
@tl1000rzx2
Or check out my other Tablet Site:
THE Tablet Test Server
Or you could get your own
free WordPress site for free right now, here.
Shop Our Sponsor



Shop Our Sponsor



HP Laptops at Super Low Prices!